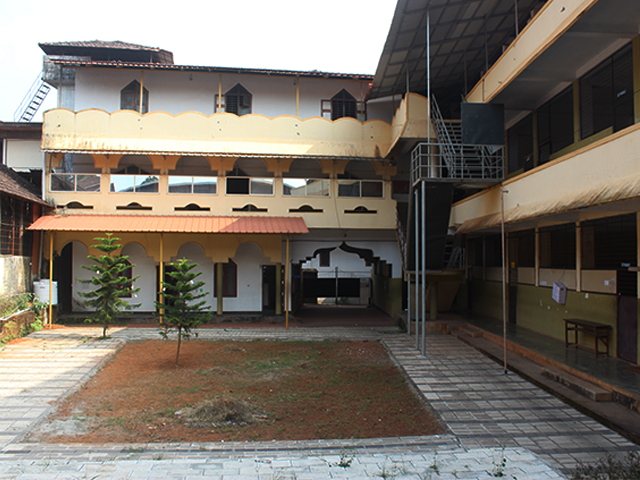 Welcome to Darul Uloom Arabic College
Darul Uloom Arabic College, Vazhakkad is one of the oldest and most advanced educational institution among Arabic Colleges in Kerala. This Institution established in 1871 by Koyappathodi Muhammed kutty Sahib, the elder of the traditional and well known family "Koyappathodi" in Malabar, who was known as the Sirasthadar. The forename of this institution was "Thanmiyyathul Uloom Madrassa". This was the mother institution of all the Arabic Colleges and Madrassas in Kerala. Chalilakth Kunchahammed Haji, the famous and well known scholar renamed this institution as Darul...
More Info >
College Spot Lights
DUAC Students Union in association with arabic club organized International Arabic day celebration on December 18, 2019. Famous Arabic Orator Hafiz Sayyid Jalal Thangal was the eminent speaker ... More Info >
Research and Publications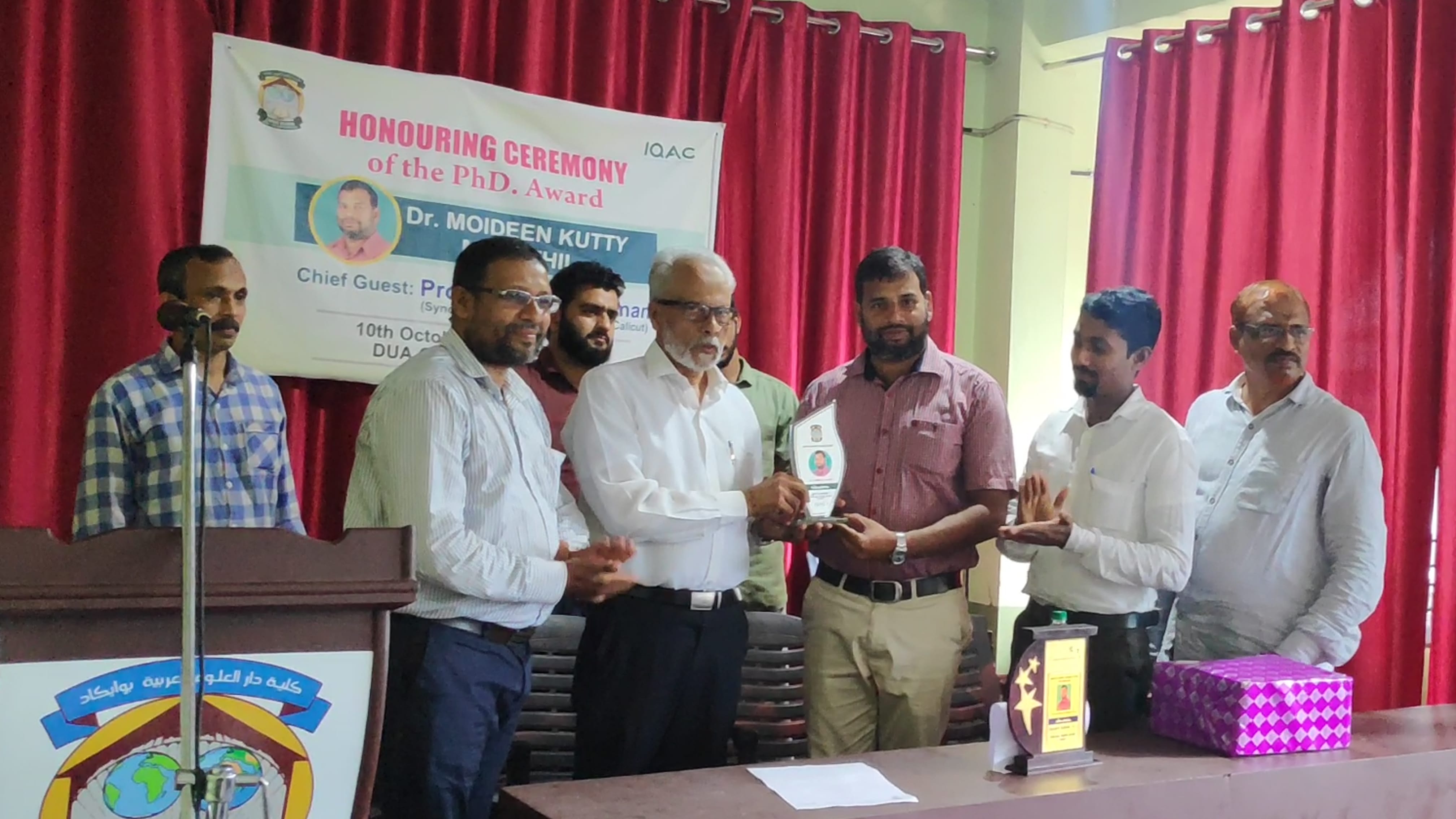 PhD. holder of Arabic Department Dr. Moideenkutty Madathil was honoured by IQAC and Staff Council, DUA College for his great achievement in a programme conducted at College Auditorium. More Info >
Scholarships
Various type of Scholarships/ Freeships available for financial help of the students in the college. The Scholarships are Post Metric, Moulana Azad, Muslim Girls, Higher Education, State Merit, SC/ST, Lakshadweep, Fishermen, Endowments.etc...
Apply Now >
---
I can proudly say, DUA College is my training ground from where I learned the art of writing and speaking. No matter how many years have passed, those sweet memories about my beloved "DUA" still linger in my mind so fresh. In these beautiful moments I can still remember all those mentors who imparted a sea of knowledge spiced with love. They all helped to bring out the invisible literary tastes in every children including me. Both In Arabic and Malayalam, many literary events were organized at least once in every fifteen days With the encouragement of the teachers, these venues had helped the children to acquire their literary skills.

I would to have had the fortune of identifying my ability in leading people and polishing the same without the great visionary insight of DUA College and its authority. I must say that, I am incredibly thankful to DUAC for allowing myself to explore and polish my talent. Thanks to the experience I had there, every day, I inspire and coordinate several people to put together their talent in various attempts to achieve greater goals.

Any educational institution aspiring to be a leading center of ebullience must not commit be the age old mistake of focusing only on producing teachers, Engineers office bearers and such Most often, institution fail to recognize that they ought to put equal focus on identifying and nurturing future leaders and politicians who can effectively lead that way forward My experience at DUAC stands testimonial for the college appreciation for their duty to provide a conducive environment to identify the student's leadership quality and nurture the same in an attempt to produce quality leaders who can make a difference.

In my journey as a teacher, I have always used my teacher's ways of teaching as a touch stone against which I should judge my own abilities as a teacher. Let me candidly put it, it was not easy trying to be good as then and I believe that it was my constant effort to emulate the finally made me an achiever of my dreams. I am sure that the faculty members in the college would continue inspiring more teachers like me.

As far as I am concerned, what sets DUAC apart from other colleges is its emphasize on providing students a platform to explore themselves. It will not be an exaggeration if I say that I was a product of the same platform. Part of the credit for my success in the theatre and writing should be attributed to DUAC. I am sure that my college will keep producing more are artists in the years to come.

My experience as a student and as a teacher at DUAC is always precious and nostalgic to my heart. I did not take the writer within me seriously until I had participated in several writing competitions held at my college. DUAC always inspires and astonishes us by providing several opportunities in curricular and extra curricular activities to nurse the hidden talents of us. Being a product of Darul Uloom is a mother of provide for me always.

More than a dozen times, my co-workers have enviously suggested me that the greatest resource DUAC boasts of is its incredible body of faculty members that presents an impeccable example for any aspirin teachers to emulate. Several times it has occurred to me as well that my teachers at the DUAC have indeed show me a model that more can hope to reproduce. DUAC plays and important role in the successful career of mine.